You may or may not have seen my blog over at the Church.  If not, check it here.  You'll see that we've had trouble with our washing machine.  I finally gave up.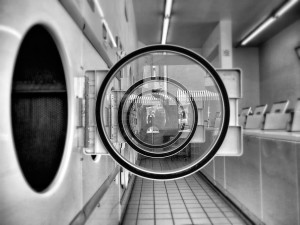 After all the drama that I mentioned in the other blog, I took off the spin belt & took it in to the appliance parts place to make sure I had the right part.  I did, and the guy there told me how to make sure I had the belt routed correctly.  And once I had it all put back together again, the belt just sat there while the motor would spin.  The smell of buring rubber sucks!
 So I had a guy come out and look at it.  He said something cryptic and terrifying like "the transmission is frozen," but then he fixed it and I promptly ignored that part.  But then he said there were more problems.  He carefully and annoyingly pointed them out in great detail (I was still trying to ignore the bad news) and said we should get a new washer.  The smell of spending money sucks!
So there we are.  The washer will work for a while, but the reality is…  I can't ignore it forever!